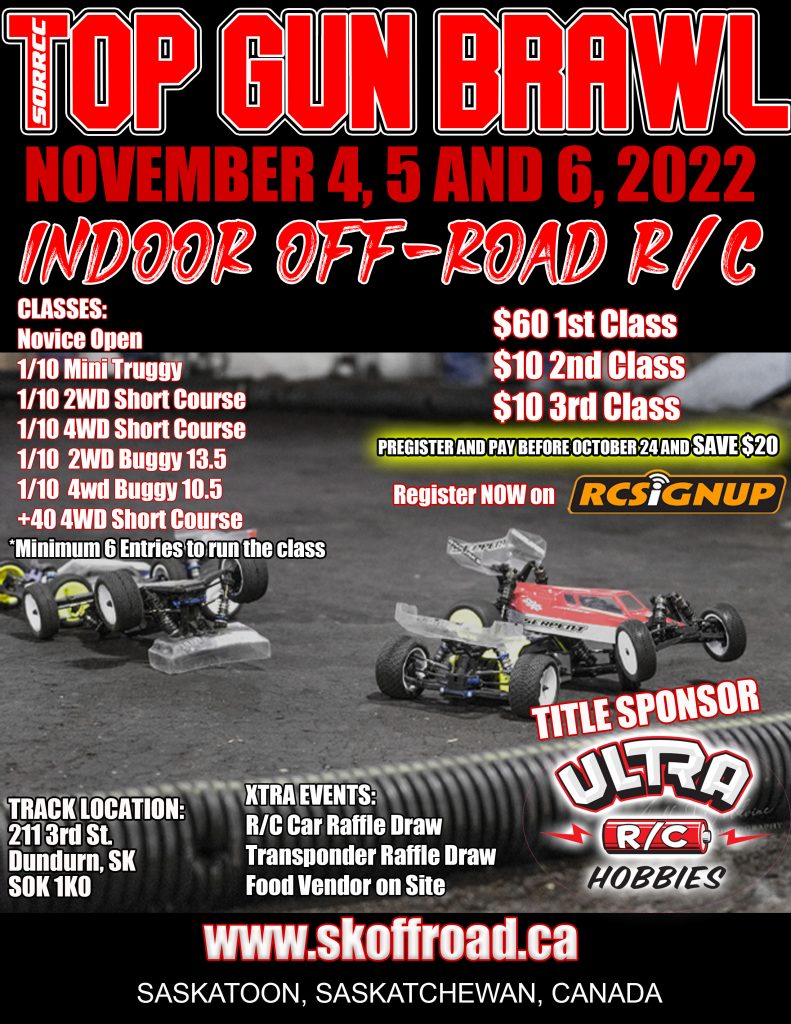 SORRCC is having the first trophy race of the year! Top Gun Brawl. Preregister and Pay before October 24 and save $20.
Classes:
Novice Open
1/10 Mini Truggy
1/10 2wd Short Course
1/10 4wd Short Course
1/10 2wd Buggy 13.5 Motor Limit
1/10 4wd Buggy 10.5 Motor Limit
**NEW** +40 4wd Short Course
Register on RCSIGNUP now and pay via etransfer to saskrcpay@gmail.com .
*Once we have received your payment within 24 – 48 hours we will update you status on RCSIGNUP as "PAID."*
Minimum 6 entries for class to run. Indoor 1/10 offroad rc racing!